Campus Announcements
The Book Fair Is Back: May 23-June 3
https://virtualbookfairs.scholastic.ca/pages/5187700
BOGO & Free shipping over $40. Code: DDSBFREE
Welcome to all of our DDSB@Home French Immersion Families. We are looking forward to an exciting school year on our campus! This year we have just over 30 homeroom classes from grades 1-8. Lauren Bliss is the principal of the DDSB@Home French Immersion campus and the vice principal is Catherine Pavlik. Both administrators are thrilled to work alongside an amazing group of educators and over 700 students. As we move through the school year our focus will be on the school board's core priorities by placing Human Rights at the centre of our work and foundational to success, well-being, leadership, equity, engagement and innovation. Thanks for your partnership on this journey of learning!
Welcome Videos and Slideshow Presentation


Code of Conduct and Online Safety
Student Code of Conduct and Distance Learning
Student Guidelines for Real Time Learning
Now more than ever students are spending even more time online and DDSB is dedicated to teaching students the value of being smart and engaged digital citizens and how to stay safe online. For more resources and tips on how to navigate online safely, visit the Online Safety and Digital Citizenship page.
What is Real Time and Flex Time Learning?
Real Time Learning
During this time, the educator is visible and interacting with the entire class or smaller groups. Students may be engaged in learning opportunities such as:
Whole class instruction and discussion through Google Meet
Whole group assessments, quizzes or tests that students work on while the teacher is visible and available to answer questions
Whole group brainstorming using a Google Doc or other online application to share ideas
The broadcast of a video or slides with the class with breaks for discussion and exploration
Students working on tasks assigned by a teacher while the teacher meets with small groups separately or responds to questions using the Google Breakouts Extension
Independent assignment time for students with teachers available and visible to answer questions and provide feedback
Where appropriate: Circle time, read alouds, word games, show and tell activities, or hands-on activities while the teacher observes and participates
Please Note: RealTime learning activities will vary between grade levels from Kindergarten to Grade 12 and will be applied in an age and developmentally appropriate manner in the classroom.
Flex Time Learning
During this time, the teacher is available for questions or discussions, but may not be visible. Students may be engaged in learning opportunities such as:
Videos and Slideshows
Teacher-created or curated videos or slide-shows that students may watch independently. Students may complete a related activity.
Class Discussion
Virtual discussion boards such as a question in Google Classroom, where students and educators are not required to be online at the same time.
Group Projects
Students collaborating without needing to be working at the same time. Presentations or projects developed with shared tasks and use of comments and suggestions.
Independent Student Task Completion
Applying learning from RealTime sessions to individual tasks such as online quizzes, games or other activities which are often submitted to the teacher for feedback.
Technology Information and Tips for Families
Home Reading Resources in French and English
Home Reading Resources Information
School Community Council Information
DDSB at Home French Immersion Campus Elected Membership
Chair - Sandeep Kakan
Secretary - Mohammed Belyamani
Treasurer - Atul Jain
Voting Members:
Marc Matthews
Ruby Kakan
Melissa Harper Maniaci
Naomi Omar-Ali
School Community Council (SCC) Meeting Dates
October 22 at 6:30pm - Election
December 3 at 6:30pm - French Immersion Campus Only
January 14 at 6:00pm - Whole School meeting with all SCC elected and voting members
February 22 at 7:00pm - French Immersion Campus Only
March 25 at 6:30pm - Postponed
April 29 at 6:30 - Whole School meeting with all SCC elected and voting members
May - Date to be determined - French Immersion Campus Only
School Community Council (SCC) By-Laws
School Community Council By-Law Document
School Community Council Meeting Minutes
October 22 - No Minutes - General Election
February - Pending Approval
March 25 -
April -
May -
General Information About the French Immersion Program
Durham District School Board (DDSB) has a French Immersion program that allows students to become proficient and fluent in French as well as English. French Immersion is an optional program that begins in Grade 1. Students in Grades 1-3 spend their entire day in French. Beginning in Grade 4, French Immersion students spend half of their day in French and the other half of the day in English. Students who do not register for French immersion will study Core French. Core French begins in grade 4 and students spend 1-2 periods a day learning French.
Students who complete the elementary and secondary French Immersion program should be versed and confident enough in French to allow them to study French in post-secondary or accept employment in a French-speaking environment. We offer French Immersion at 17 DDSB elementary and 7 secondary schools.
French Immersion students and families may be interested in these resources:
Health and Wellness Resources
Principal: Lauren Bliss
Vice Principal: Catherine Pavlik
Phone: 905-862-5511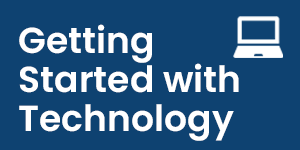 Find information on getting started in DDSB@Home and answers to common questions and troubleshooting.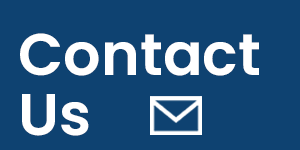 Contact our general inbox with questions and concerns for the DDSB@Home French Immersion Campus.