Campus Announcements
The Book Fair Is Back: May 23-June 3
https://virtualbookfairs.scholastic.ca/pages/5187700
BOGO & Free shipping over $40. Code: DDSBFREE
Welcome from the Principal
Welcome to DDSB@Home Grade 3-4 campus. We will be welcoming over 1000 students from across the Durham Region to our campus. I am Paulette Samuels-Brown and I am privileged to serve as Principal to the campus. Our Vice Principal, Jill Harvey, is as thrilled as I am about engaging in this exciting learning journey with you.
Together, in partnership with our families and our exceptional team of educators, we are committed to providing a collaborative, creative and engaging virtual learning experience for our students Working alongside us will be Ms. Alison Robichaud, who brings many years of experience and a deep commitment to students in her role as Special Education Resource Teachers, and also Margaret Beaudry, our Administrative Assistant, working in our virtual office.
4 Super Powers
At the Grade 3-4 Campus we will be building our learning community on what you will hear us refer to as our 4 Super Powers – PERSEVERANCE, PROBLEM SOLVING, PARTNERSHIP, AND PEACE
Perseverance
We encourage our students to persevere by making the following commitments.
I will set goals and work hard to achieve them
I will think of obstacles as opportunities to learn and grow
I will keep a positive attitude
Problem Solving
We will foster problem-solving skills by encouraging students to embrace these goals.
I will focus on solutions not the problem
I will use positive self-talk – "I can't" is not an option
I will try a new approach when I am stuck
Partnership
With these goals, we will support students as they work to build partnerships with each other and the adults in their world.
I will cooperate with others and be a team player
I will ask for help when I need it
I will encourage and help others
Peace
And finally, to pursue peace, we will encourage students to embrace these mindsets.
I will take responsibility for my words and actions
I will show integrity and always try to do what's right
I will work to make my community strong and inclusive
Our Commitment
We are committed to providing a safe and inclusive learning environment staffed by caring professionals who set high expectations for themselves and their students. Our campus is built on a foundation of equity and human rights - a foundation that emphasizes health, respect, and well-being. We're also committed to ensuring the learning program is engaging and relevant for every learner. And we strive to help students develop strong connections with their educators and each other.
The Grade 3 - 4 Campus is staffed by a well-trained and empathetic team of professionals who provide high quality learning experiences and pathways to academic success in each subject. You can count on them for feedback and timely communication.
As your Principal and Vice Principal we will strive towards these goals every day, along with our educators, you, our school community, and most importantly, your child.
We will strive to work with you and come to know your child as a learner and as a person.
It's going to be an exciting year. We can't wait to meet each of you!
Principal: Paulette Samuels-Brown
Vice Principal: Jill Harvey
Phone: 905-862-5508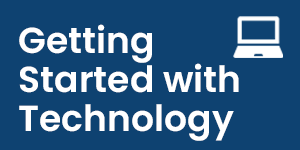 Find information on getting started in DDSB@Home and answers to common questions and troubleshooting.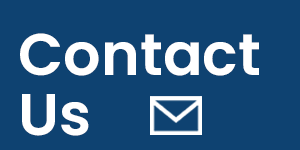 Contact our general inbox with questions and concerns for the DDSB@Home Grades 3 & 4 Campus.